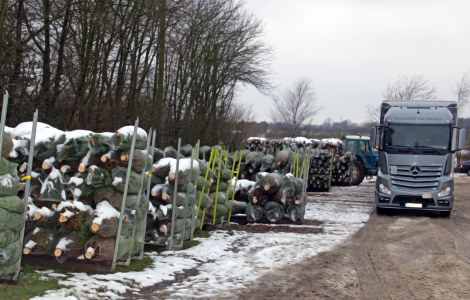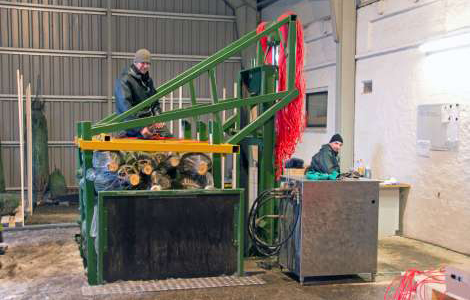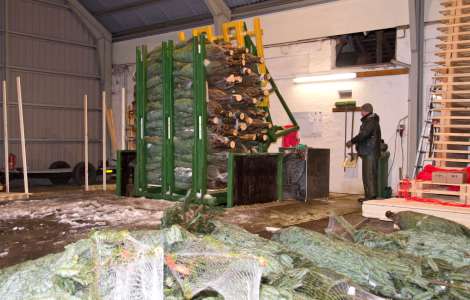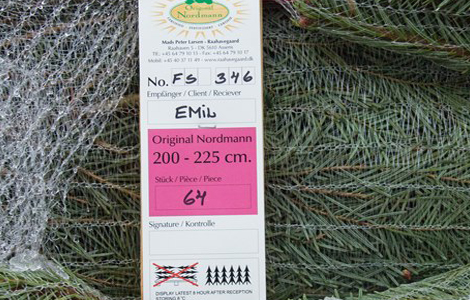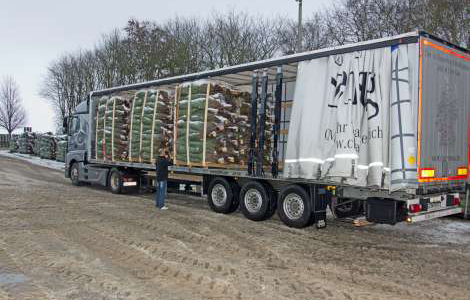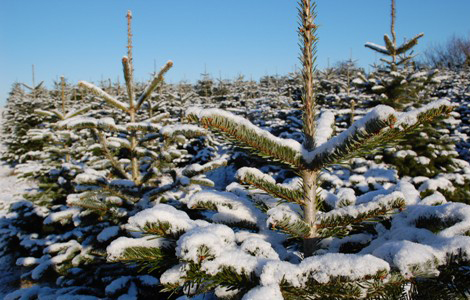 Quality control
We only deliver fresh quality products.
Our quality ratings on each tree ensures customers good batches and optimal gain.
In the days before harvesting the quality of the Christimas trees is checked to ensure that the quality is the same as when the trees were marked.
Flexible and proffesional
Raahavegaard provides individual composition of quality and size - harvested, netted, packed, stored and transported correctly - in accordance with customer requirements.
We aim to deliver the Chritmas trees as customer demand, on time, the desired quality and at agreed price.
We coorporate with several danish Nordmann producers - and we have "our finger on the pulse" all throughout the production period, marking, cutting and delivery at the customer.
Shipping
Trees are delivered wrapped in nets and loaded onto a lorry CT-palletised.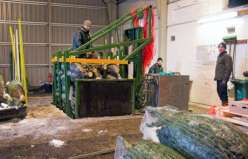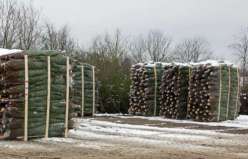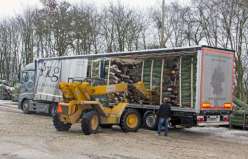 Care of the plantation
By means of intensive care during the period of growth, different types of Chritsmas trees are produced - alle very beautiful.